Saturday night the ladies of Apartment 9 saw Bottle of Justus play at Daddio's. Now, we've seen BoJ play no less than a bajillion times so really the fact that we went to the show really isn't that big of a deal. But Christine and Erica took a bunch of good pictures, so I'm here to share some of them. I don't know where my camera is or I'd have taken some myself. (For the first four pictures you can click on them for a larger, better quality pic)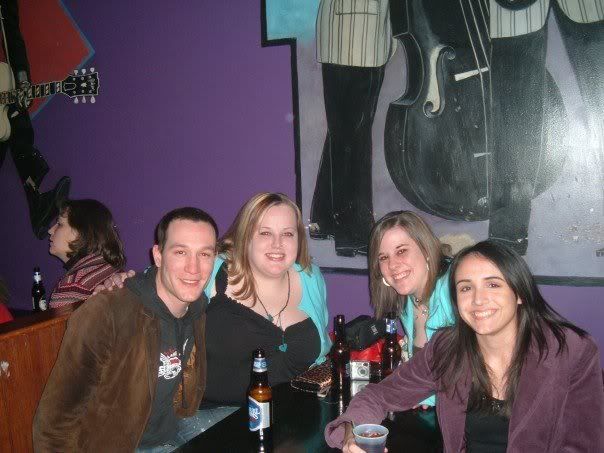 Here we are hanging out with Chris (the lead singer) before the show. It's a great picture of the four of us, but I also think it's amusing that on the far left it looks like the mural is kicking that woman in the face.
Me and Chris: Take One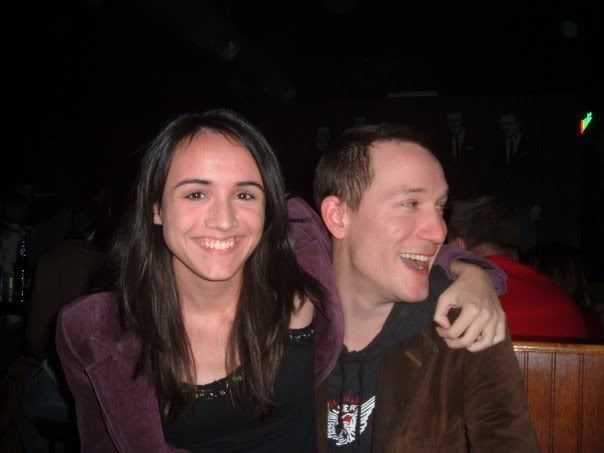 He wasn't ready. I'm always ready for a good photo op. I'm practically a celebrity.
And: Take Two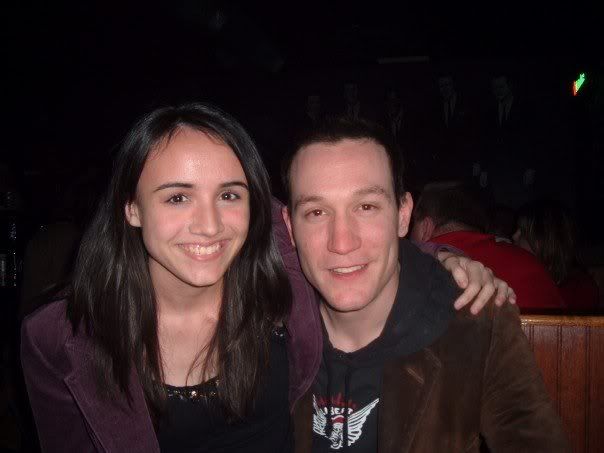 Is it weird that I kind of like the first one better? I'm not sure why.
Me and Christine!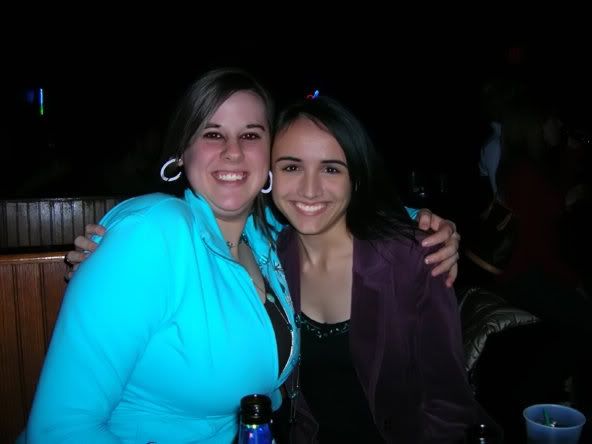 Every time I tried to take a picture of Christine and Erica, Christine blinked. We found a way to remedy this problem.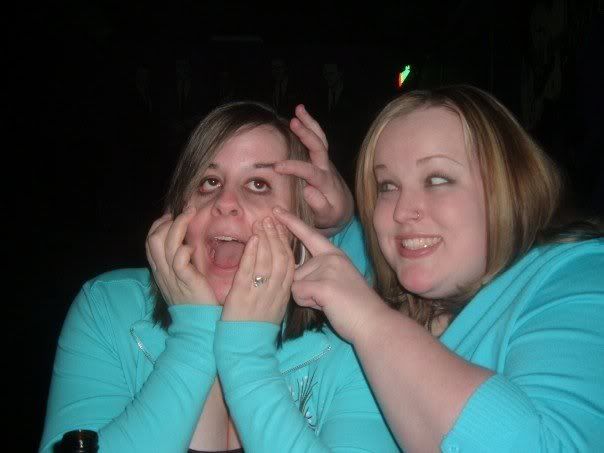 On to the show!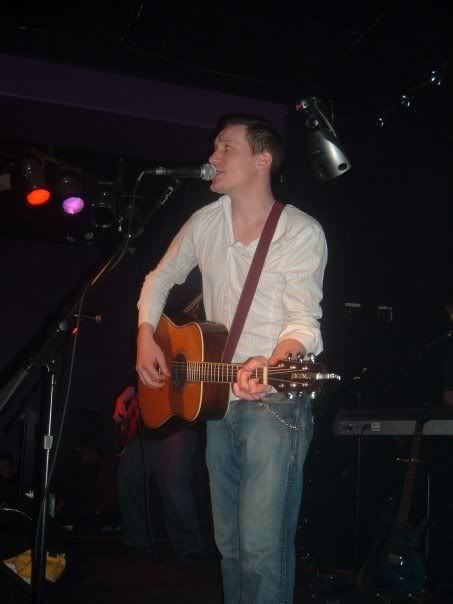 Brotherly Love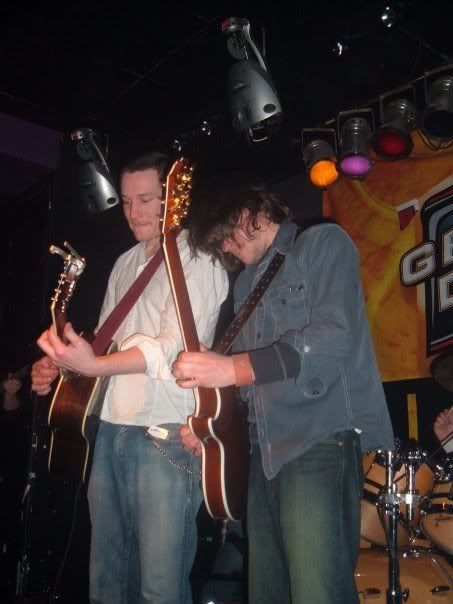 In case you don't know, Chris's twin brother Joe is also in the band. A lovely family.
Time for a little stand-up?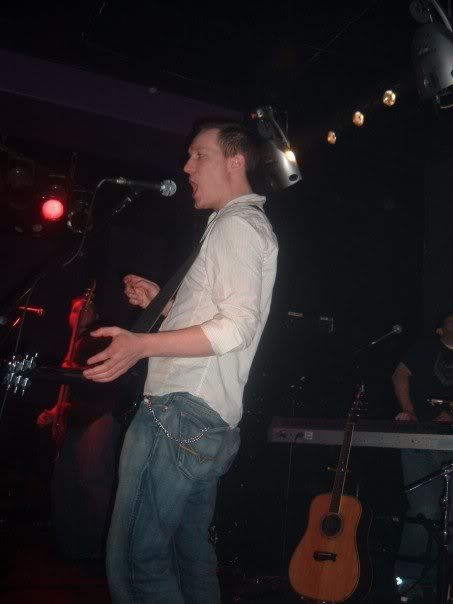 He's actually singing, but I can't help but imagine him telling bad stand-up jokes in that picture.
Joey!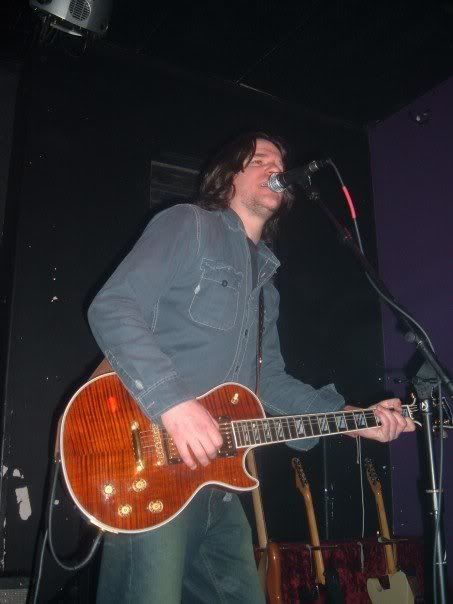 Ok, time for a bit of an awkwardness. We were all the way up against the stage, and I was directly in front of Joey's microphone. This, of course, puts me literally at eye-level with Joey's Junk. Adding to the awkwardness was the fact that I was so close that, if the event arose (heh), I could have provided Joey with an HJ without either of us having to move.
Other events of the night included dinner/breakfast at Denny's, E's cousin being called "fucking old" by some guys that may or may not have been the inspiration for
American Pie
, and me being chatted up by a guy named Tuesday who had completely forgotten that, in fact, we've already met. It was a good night.